We offer 24-hour damage-free towing seven days a week! 4x4, flatbed and wheel-lift available. We have the most competitive rates in town.
If you have ever had your car break down in the middle of the road, you know how unnerving it can be if you have no one to call. Luckily, if you live in the Logan, UT area, you can call Don's Auto Body at (435) 753-1565. Towing in Logan is a competitive business; Don's Auto Body has great prices for all of their services, including 24-hour towing.
Don's Auto Body offers many repair services including their Logan, UT towing service. From fixing and replacing glass to collision repair to custom paint jobs, Don's Auto Body has everything you could need to make your car as good as new, and even better. When leaving your car in the hands of the qualified mechanics at Don's Auto Body, you can feel confident that your vehicle will be treated with care. With over 40 years of service, Don's Auto Body shop has proven to perform quality jobs by following Don Anderson's motto to provide "honest auto care - one dent at a time."
Unique to its field, this company offers online estimates. This allows car owners to better manage the time required for car repairs. In addition, it allows people to better budget in preparation for upcoming expected car maintenance procedures.
To gain consumer confidence, Don's Auto Body aims to maintain a transparency. Customers can review the crew's qualifications and experience. In addition, each crew member must abide by strict continuous training guidelines. This ensures that each member is up to date on all possible auto repair methods and procedures.
The Logan towing service provided by Don's Auto Body is not only available 24 hours a day, but is also guaranteed to be damage-free. There are several options for towing in Logan. Don's Auto Body, uses one of the safest methods. Don's Auto Body does not pull the automobile, but instead uses a flatbed trailer to safely transport vehicles.
If a car is need of repair or rendered inoperable after being towed, Don's Auto Body has rental cars available for the customer's convenience. In addition, the company works with several local car rental providers. If you have rental insurance coverage, Don's Auto Body will often work with your insurance company so that a rental car will not cost you anything.
If you have had your car towed to Don's Auto Body, take full advantage of everything that is at your disposal. Towing in Logan is one of Don's Auto Body's primary services, however, Don's Auto Body has provided many other quality auto repair services for the Logan, UT area since 1966. Whether your car needs repair, a new paint job, or 24-hour towing, Don's Auto Body is the first and only place you need to call.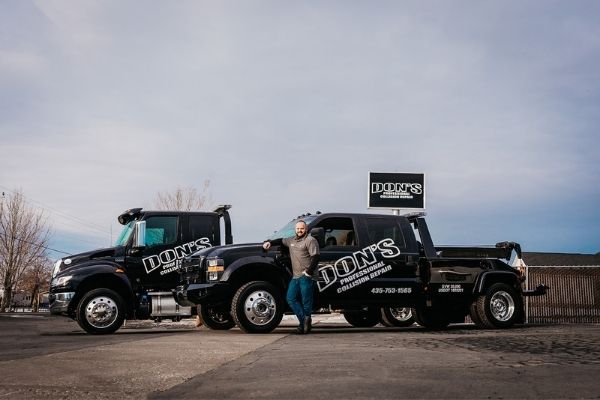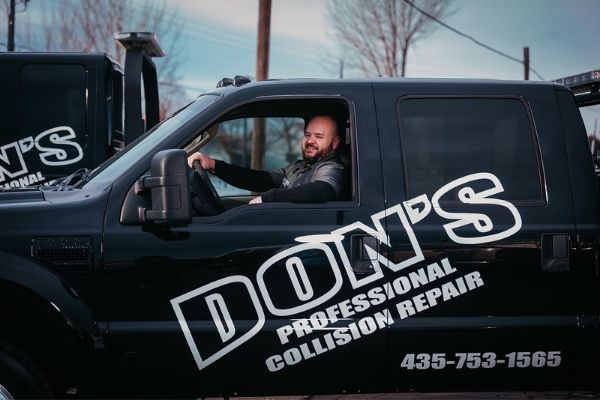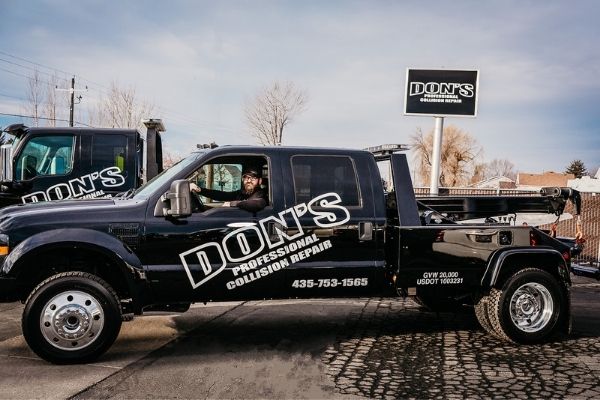 Call Today For A Free Estimate
Contact us for a free estimate or come stop by. No appointment necessary!

Mon - Fri: 8 am to 5 pm
Saturday & Sunday: Closed
24-Hour Towing